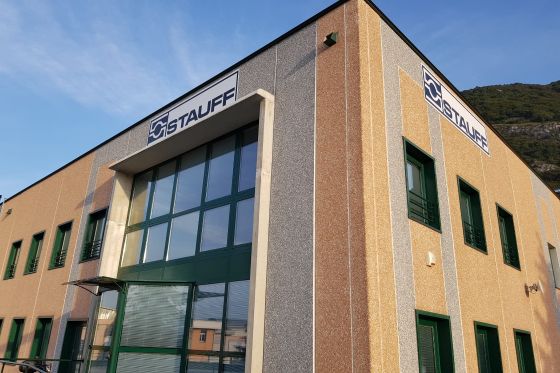 Italy
Suello (LC)
STAUFF Italia s.r.l
Via Borima 21
(Frazione Borima)
23867 Suello (LC)
STAUFF Italy is already the eighth branch in the global network to offer OEM manufacturers of machinery and equipment manipulated and ready-to-assemble pipes and tubes as an essential part of the STAUFF Line approach.
Already in mid-2021, the Italian STAUFF company has opened its own tube bending plant in Oggiono, located 8 km from the main plant in Suello north-east of Milan. Now that hose crimping has also been relocated to the new site, a real production plant for STAUFF Line has been created in Oggiono.
Just a few months after opening, STAUFF Italy is already supplying machine and plant manufacturers in various industries with individually designed and ready-to-connect pipe, tube and hose assemblies for hydraulic systems.